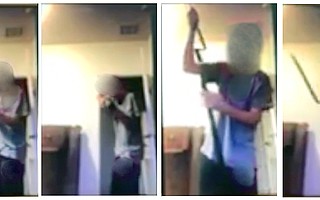 Wednesday, October 3, 2018
The first-year San Marcos High School boy involved with threatening the lives of at least 16 female fellow students has been convicted of making a terrorist threat, according to a high school parent familiar with the case, adding that the original felony charge was reduced to a misdemeanor. The sentence includes six months of supervised probation.

The boy was part of a private online chat room that hosted a video created by another San Marcos boy describing out how to kill female students with a musket and bayonet. The convicted boy followed up the video on social media with a list of female students who ought to be killed. According to several parents, the boy in the video was never charged. No names have been released publicly; the identities of minors are protected.
Reached for comment, District Attorney Joyce Dudley said, "As a matter of law we are only allowed to discuss any potential disposition with victims and juvenile victims' parents."