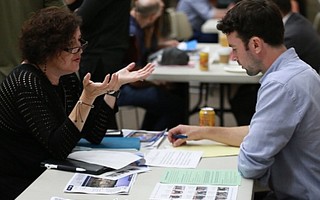 Wednesday, October 3, 2018
The retail version of speed-dating takes place on Wednesday, October 10, when the city, property owners, and prospective entrepreneurs will meet to discuss and pitch pop-up ideas that can stand alone in a similar space without alteration. Any retail or restaurant concept is in the running, excluding wine-, beer-, or alcohol-tasting rooms.
A half-hour "why?" session begins at the Central Library (40 E. Anapamu St.) at 5 p.m., with the pop-up match-up commencing at 5:30. RSVP to StateStreet@SantaBarbaraCA.gov. For more information, see the city's PopUp website.