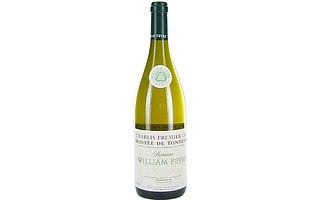 Wednesday, January 24, 2018
If you want to know what separates French chardonnay from American, and you've got a spare $50, here's your bottle. Since 1959, William Fèvre has been making great Chablis, and now it's one of the area's biggest landowners. Montéede Tonnerre is one of the domaine's eight 1 er crus, and it's a balanced, knife-edge of excitement. Unfortunately, hail storms mean that there is very little of it from this otherwise fine vintage.
Like much of Chablis, it features mineral, almost flinty notes, and a racy salinity, but you can't miss the fantastic fruit notes of lime zest and white peach, too. Refreshing as it is now, it should also age and delight.