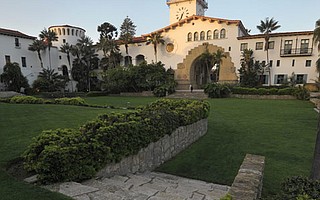 Saturday, January 13, 2018
Supervisor Das Williams asks the community to come together to support Montecito at vigil to take place at the Courthouse Sunken Gardens on Sunday, January 14, from 5-6 p.m. "We are blessed with a loving and supportive community that comes together in times of peril, and that community is so desperately needed at a time like this," he stated in a press release.
Williams will be joned by a number of county, city, and state officials, as well as members of the faith community. The Santa Barbara County Emergency Operations Center and Hospice of Santa Barbara will be on hand for counseling services. The courthouse is at 1100 Anacapa Street.