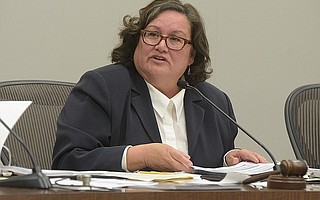 Thursday, December 6, 2018
In a vote that could leave political scar tissue for some time to come, the Santa Barbara City Council voted 4-2-1 to approve a controversial new requirement that will give the craft construction unions far greater say in which employees are hired for major public works projects weighing in at $5 million or more. Under the new contract provision—known as a project labor agreement (PLA)—both union and nonunion companies can bid for lucrative public works contracts, but the staffing of the work crews must go through the halls of the local unions. Nonunion companies will be allowed to use no more than four "core employees" on such jobs.
Leading the charge for the change was Councilmember Gregg Hart, who has enjoyed strong political and financial support from various unions throughout his lengthy political career. Hart, along with Mayor Cathy Murillo and councilmembers Eric Friedman and Oscar Gutierrez, argued the new agreements will ensure a higher quality of work and create more jobs for local trades workers. Councilmembers Kristen Sneddon and Randy Rowse countered that the new requirements will effectively discourage many local nonunion companies from competing for city contracts because they will be forced to pay the salaries and benefits for outside employees as well as their existing workers. Councilmember Jason Dominguez, while highly critical of the PLA, opted not to vote against it but rather to abstain.
Rowse all but called the vote a political payoff for the unions that have bankrolled the local Democratic Party and the campaigns of the four councilmembers who supported it. Mayor Murrillo responded, "That's so negative," adding, "I was for PLAs long before I ran for office." Murrillo noted that her grandmother was a union activist in Los Angeles. "PLAs are not new. Lots of places use them. They're just new to us."