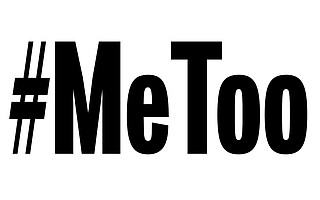 Thursday, October 26, 2017
The #MeToo social media movement of women speaking out about sexual harassment and assault took a wider scope earlier this month at the Santa Barbara Unified School District's monthly Board of Education meeting. Not only are high school girls increasingly concerned with sex crimes and misconduct, they're also speaking out about racism, LGBTQ equality, mental-health issues, fear of deportation, and a need for appropriate mentors, counselors, and after-school programs, according to Dr. Anna Everett, who chairs the County of Santa Barbara Commission for Women. Speaking to boardmembers, Everett relayed testimonies from the commission's "Women Speak Up" fact-finding forum held earlier this year at the Faulkner Gallery.
"Girls live in fear of being deported and are afraid to go to school, [and] there's [been] an uptick in … genitalia grabbing," reported Everett, a longtime UCSB professor of film and media studies. Tasked since 1970 with addressing the status and well-being of women countywide, the commission outlined preliminary talks with Dos Pueblos High School to create student-produced educational videos featuring kids district-wide getting their stories heard and the help they need.
Health Officer Charity Dean with the Santa Barbara County Public Health Department has offered to help write and review appropriate "teaching tools" and related curriculum, added Commissioner Suzanne Peck, who has also met with health teachers about increasing resources from within the district instead of having to rely on help from outside nonprofits. "Having heard from so many girls about sexual assault [and] violence in schools, we really started to think, 'What can we do? How can we help?'" she said. "We really need student-centered engagement," she said. "What we're asking for is an active collaboration with us."
Peck also politely urged the district to better educate its counselors in the nuances of race, immigration, sexism, and mental health, and to get in compliance with last year's Healthy Youth Act, which requires districts to provide comprehensive, medically accurate sexual health education. The commission's push overlaps with each school's annual Healthy Kids Report, said Frann Wageneck, assistant superintendent of student services. Administrators are now reviewing this year's report, keeping an eye out for trends and concerns. "Most notably for me, what [has] popped out is the issue of sexual harassment and sexual assault, which we know is an issue," Wageneck said. "How do we address that? My concern is that a week or two in a 9th-grade health class is not sufficient to cover that."
One possible path, Peck stressed, was developed with funding from the Centers for Disease Control and Prevention and has been put into play by San Diego Unified School District. That district's Office of Youth Advocacy is in the final stages of honing its approach to be fully in compliance with the Healthy Youth Act, she added. "We have [this] set curriculum that we can adopt at no charge."