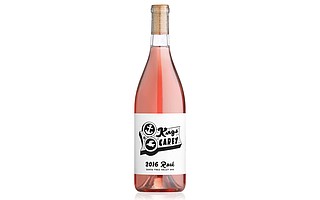 Wednesday, August 9, 2017
This is wine done to bare-bones goodness, from its seemingly hand-drawn, homespun label (courtesy of Philadelphian Hawk Krall) to its direct, refreshing, delicious strawberries washed in light lemon loveliness in the glass. It's made, in small lots, by James Sparks, whom you should know from Liquid Farm, which produces the county's best chardonnay.
As with his work at Liquid Farm, Sparks lets the fruit do the talking, and the best part is he knows where to get great grapes (this Grenache comes from the new Brick Barn Vineyard in the Santa Ynez Valley appellation). So you end up with the ethereal wine here, clocking in at a mere 11.5 percent alcohol. Your porch is calling.
See kingscarey.com.