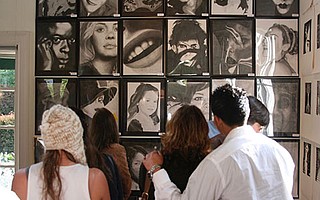 Thursday, November 10, 2016
Arts education is perpetually on the chopping block when it comes to state and federal funding, despite its critical importance to culture and society. To address the fundamental necessity of the arts, Santa Barbara High School's Visual Arts & Design Academy (VADA) is hosting a forum titled "How the Arts Drive Innovation and Social Change" on Wednesday, November 16, 6-8 p.m. at the Impact Hub (1117 State St.).
"As we enter into our 15th year, I really wanted to engage with the community in the ongoing discussion of why art is important," said VADA director Daniel Barnett of the purpose of the symposium. Barnett will be joined by a panel of esteemed movers and shakers in the fields of art, science, and entrepreneurship in Santa Barbara, including Alan Macy, the Santa Barbara Center for Art, Science and Technology (SBCAST) creator; Nathalie Gensac, executive director of Youth Interactive; Monika Molnar-Metzenthin, the S.B. Museum of Contemporary Art's director of engagement; and John Rapp, Patagonia senior apparel designer who works closely with VADA students.
"At VADA, our goal is to develop free thinkers with the problem solving skills to be the next change-makers of our community," said Barnett. "What better way to celebrate than to bring current local leaders in the arts and innovation to have this discussion?"